Unusual Shaped Frames
Because Silk Impression Prints are made of Silk Impression fabric, you have more flexible framing options.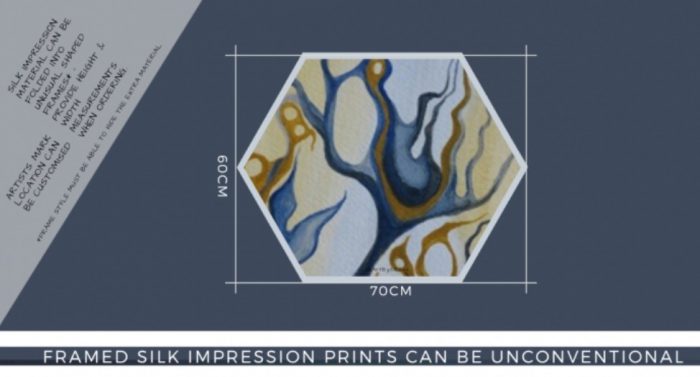 Actions prior to ordering a Silk Impression Print :-
Check if your Frame can hide the excess material.
Obtain a quote from the Artist based on measurements for a rectangle as illustrated above.
Consider if you want to add the Artist mark and if so where you want to locate it. Click here for information on selecting the location of the mark.
Cost is subject to size, to obtain a quote contact the Artist, provide them with the size required and the relevant Art ID code.
Framing
Click here for more guidance on framing Artwork.