Bespoke Artwork – Dimension information

Size
Bespoke Artworks can be created within the maximum size range of the selected Silk Impression Prints.
Cost is subject to size, to obtain a quote, contact the Artist by email. Provide them with the size required and the ID code .
The maximum size* is
Landscape – 135cm x 195cm
Portrait – 195cm x 135cm
Only a small range of Silk Impression Prints are suitable for this size of print. These are generally the prints associated with the Large size option.
Shape
Due the abstract nature of the Art, the shape is flexible, you can have a square print or a rectangular print.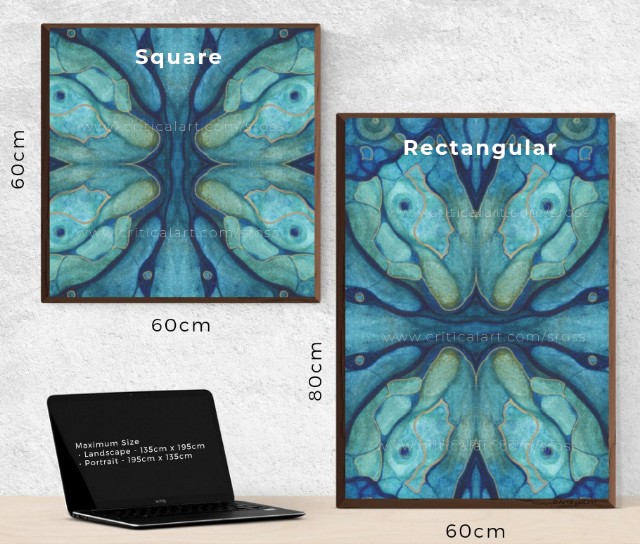 Each Print will be a few centimetres larger in width & height than ordered, this is to ensure you have the extra material needed for framing.
For guidance on framing the Artwork click here.