Pricing
Prints
Available to buy in the online WALL ART SHOP and DIGITAL PRINT SHOP.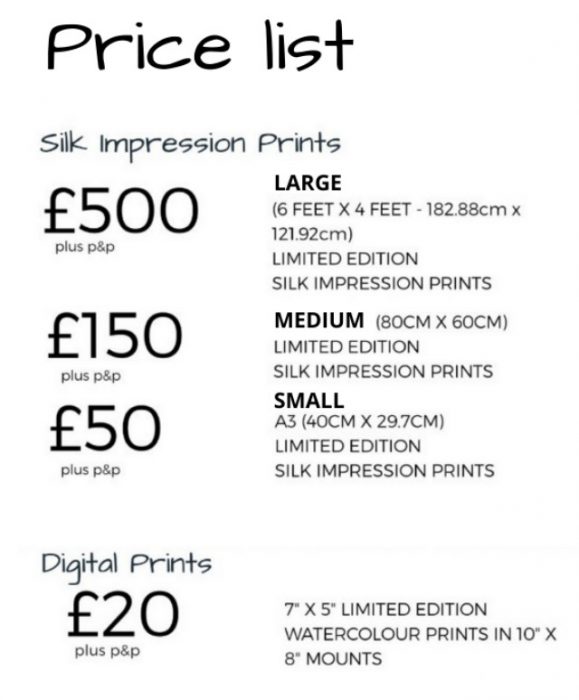 Original Artwork
The cost of Framed Original Watercolours range from £60 to £200 plus postage and packaging.
Click here to view the Original Art that is currently available to buy online.
Bespoke Artwork
Bespoke Silk Impression Prints can also be created using other dimensions.
Cost is subject to size, to obtain a quote contact the Artist by email, provide them with the size required and the ID code :-
Email – SRoss@criticalart.com
Accessories & Homeware
Individually priced in the online ACCESSORIES & HOMEWARE SHOP.